Butler Transit Authority has partnered with Token Transit to offer commuters a simpler, easier way to pay their bus fare.
Passengers can purchase their bus passes anywhere, at any time on their mobile device. Mobile ticketing is available in just four simple steps.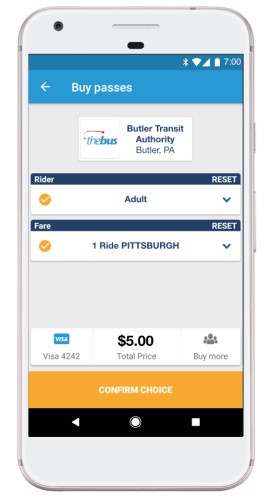 Select a Butler Transit Authority fare type (single ride, 15 Trip Pass or 31 Trip Pass)
When you are ready to ride, simply tap your pass to activate it. The active trip is valid for 30 minutes from the time of activation. All passes are stored in your Token Transit account.
As you board the bus, show the driver your digital ticket.