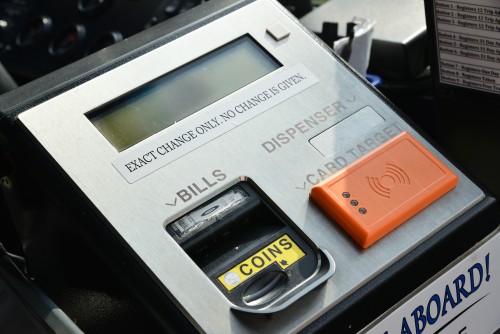 BTA uses an electronic fare collection system. Passengers can pay using exact change cash or a ConnectCard.
If paying your bus fare with cash please note the following:
· You must have exact change for every passenger (Example: If you are paying for an adult and child aged 7 to 12, you cannot insert $2. You will need $1.25 and $.75. The fares need to be inserted separately, not together.)
· No change will be given.
· Farebox will accept American dollar bills, dollar coins, quarters, dimes or nickels. No pennies or 50 cent pieces will be accepted.
· Dollar bills and coins must be inserted one at a time. Please have your bills unfolded and ready before boarding.
Cash Paying Procedures Brochure
Farebox Features Flyer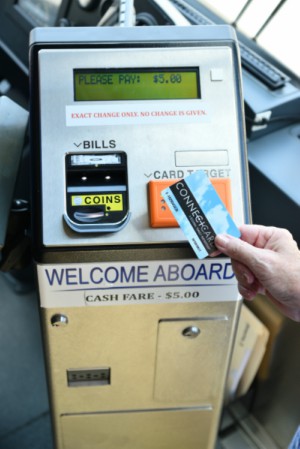 If paying your bus fare with a ConnectCard, please do the following:
· Have your ConnectCard ready before boarding.
·
At the farebox, tap your ConnectCard on the orange card target.
·
You will hear a single beep indicating that your card has been accepted. The customer screen will quickly display your pass type and expiration date or your stored cash value balance.
· All passengers must pay their own fare using separate ConnectCards. This applies to family members and individuals traveling together. Multiple ConnectCard taps or "pass-backs" are not accepted by Authority fareboxes.
· For information on purchasing a Connectcard please visit our
Purchase ConnectCard
page.
ConnectCard Brochure
ConnectCard FAQs